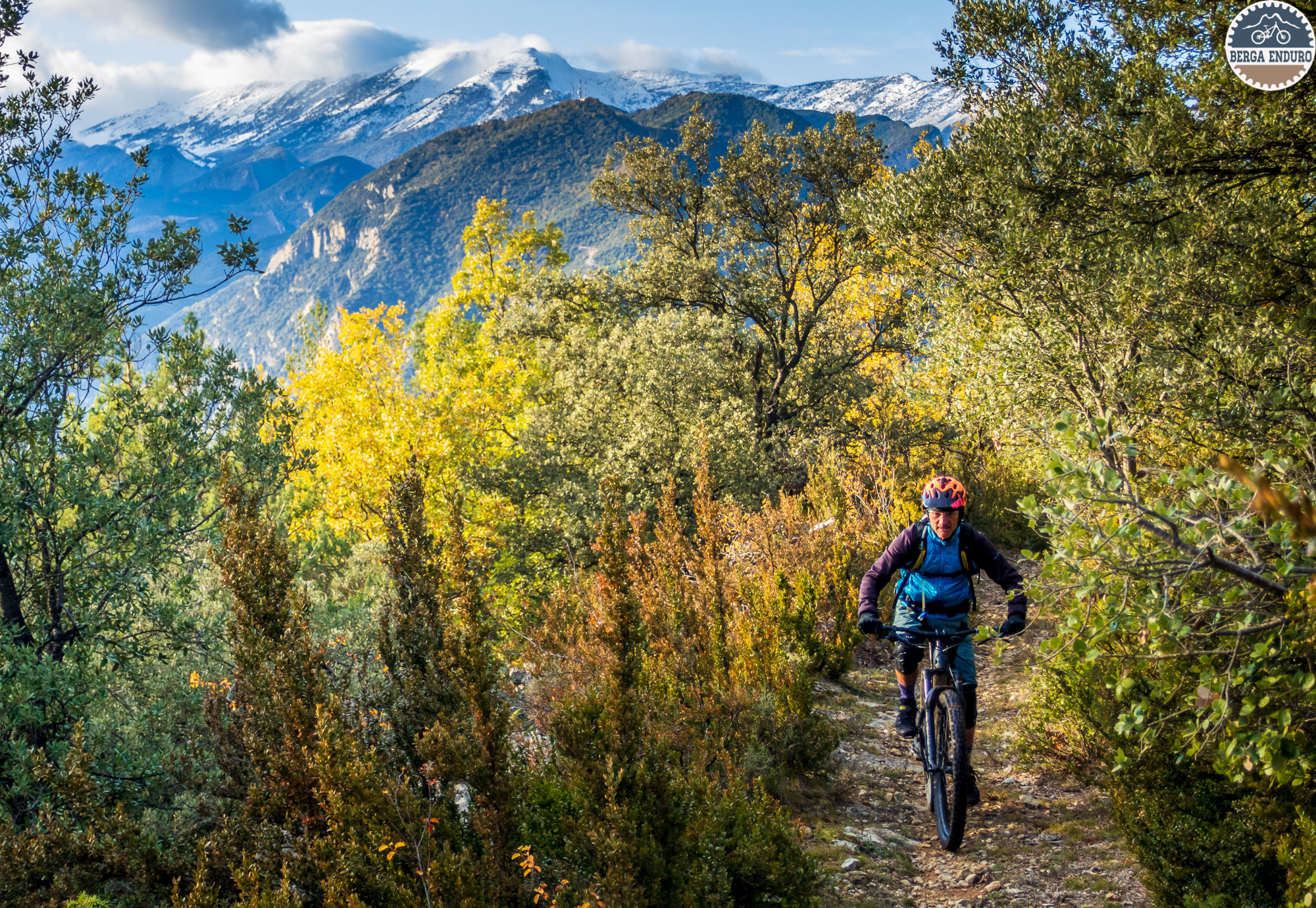 Available: Year around
Minimum group: 2 riders
Maximum group: 15 riders
Short on time but want to do some big mountain riding with you friends? Let us prepare you a two day tour with big uplifts and long descents!
Depending on the trail conditions and your riding and fitness level we choose the area you ride in and prepare two big days out for you. You start both of the days with big uplifts and then do a combination of trails all the way down to your hotel. There you park your bike, have a shower and then dinner in the hotel.
The second day we pick you up and give you another big uplift and you follow the GPS-track and our instructions for yet another big day out.
You get around 2000 vertical meter (~7000 feet descent a day) with only 500-700 vertical meter ascent.
All the routes we have are alpine enduro/all-mountain rides where you are expected to be self supported with good riding skills and be able to take care of minor mechanical issues and know what to do in case of an accident. You are riding in the mountains, not in a bike park. All of the trails are 100% natural. There will be parts where you have to push you bike and parts of the trail that you have to walk down a difficult section. There is not always phone coverage. With that said, we always try to be available to assist you in case of problems and we have bike store that we work with that
We will supply you with the GPS-tracks (GPX-format) before your arrival, our experience is that each rider knows what system works best for them when it comes to navigation.
All our routes work perfect to do with an e-bike as well, this will give you time and energy to do even more riding. Bikes can be charged at the hotels.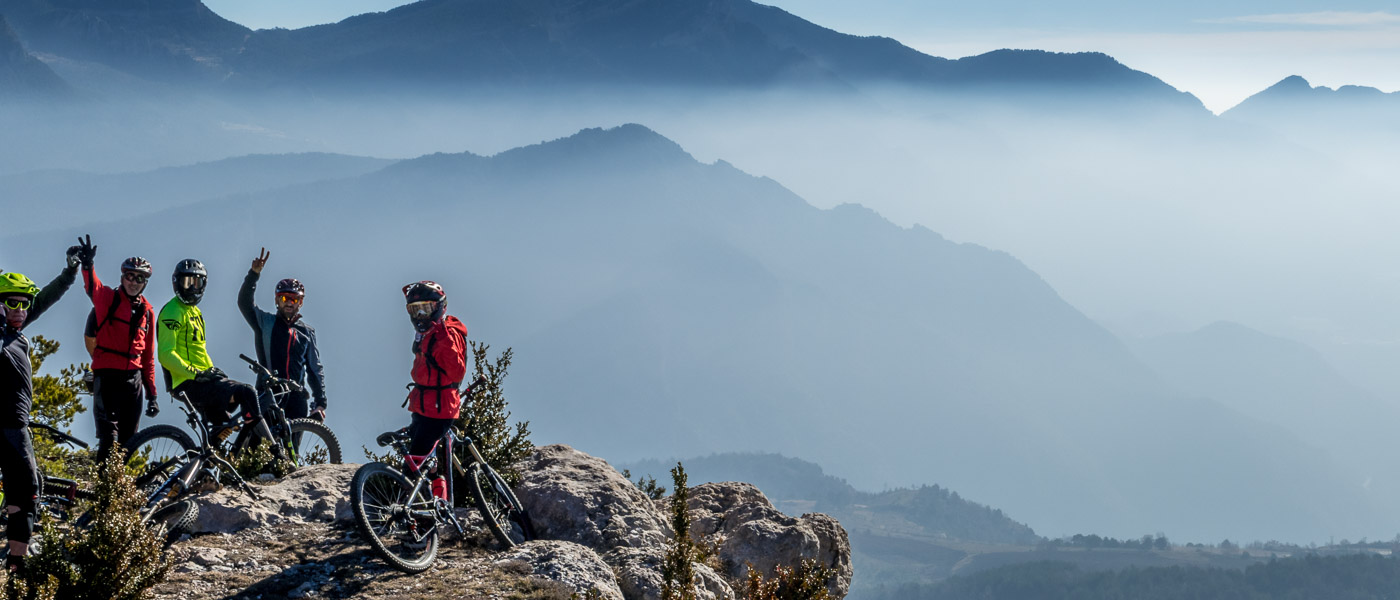 Schedule
Day 0
If you prefer to arrive the night before we book an extra night for you in the hotel.
Before you arrive you will also receive the GPX-files so you can load your GPS/Smartphone.
Day 1
Arrival in Berga by car or buss (we can arrange for taxi from Barcelona or the airport)
We meet you and prepare the bikes, load the van and head up into the mountains.
You ride the rest of the day down to your hotel.
Dinner on you own.
Day 2
Breakfast in the hotel (included)
Big uplift into the mountains.
You ride the rest of the day down to your hotel.
You can clean your bikes/return your rental bikes.
Trip is over.
The trip includes
1 night in hotel
1 breakfast
2 riding days
2 big uplifs
GPS-tracks
Available support in case of mechanical problems
Bike friendly lodging with safe storage of bikes
Civil Liability-insurance
Berga Enduro-souvenir
Optional & extras
Pick-up and drop-off at airport or Barcelona
Rental bikes
Guide one or more days
Help in the mountains & bike repair (we charge only the minimum to help you get back to riding as soon as possible)
Prices
2 people: 145 €/person
4 people: 125 €/person
From 6 people: 115 €/person
Price for individual room: 25 € extra
Add a guide: 250 €/day
We can arrange for bike and e-bike rental.
To guarantee the possibility to do this tour it is preferable that you contact us well in advance.
For booking inquiry, please e-mail us: info@bergaenduro.com