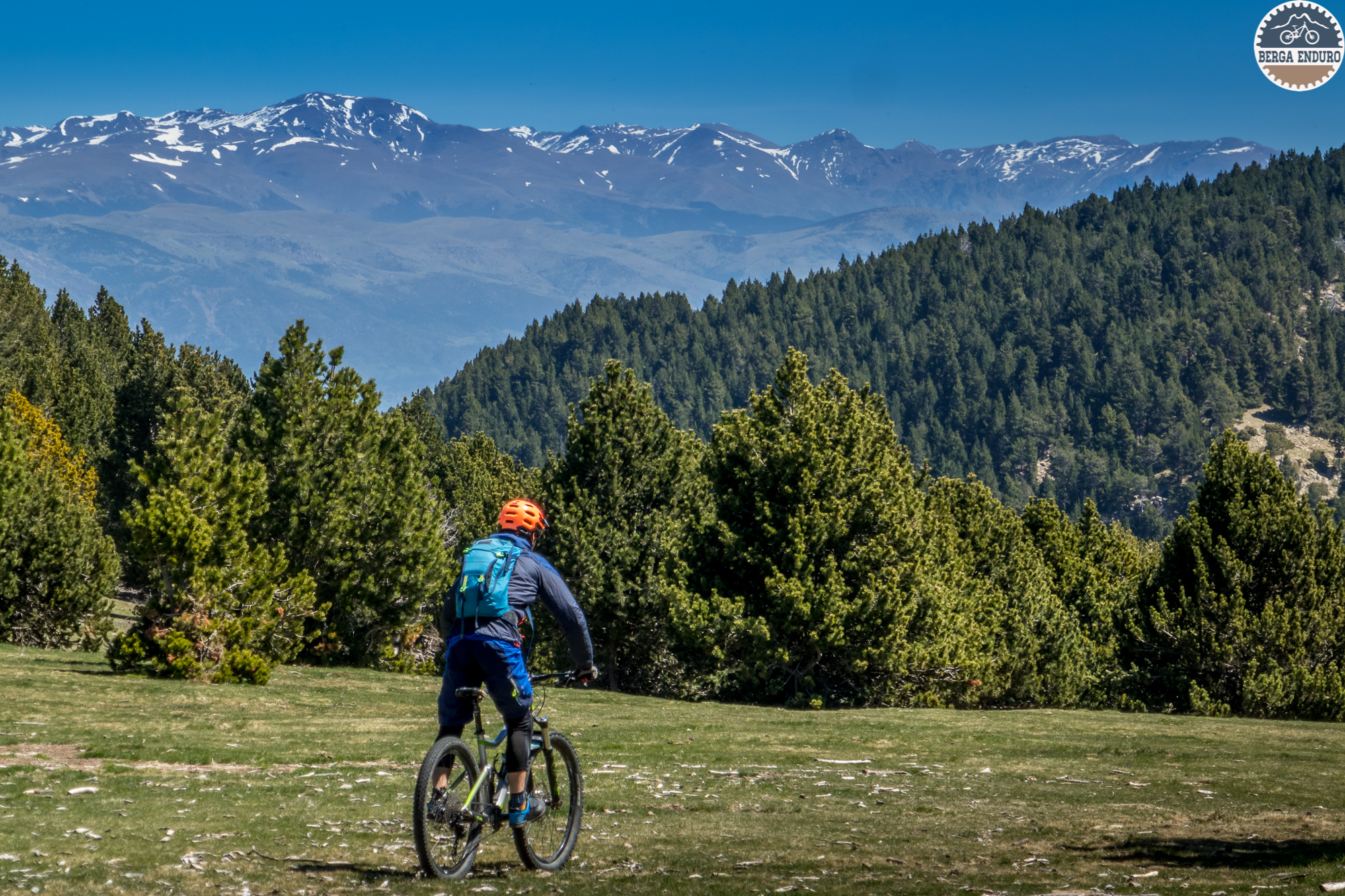 Amazing alpine style big mountain downhill with some technical parts. Combined with the easy uphill (that you can do with a second car) this is a superb loop to discover the southeast part of Rasos de Peguera. And the views from the top is second to none!
In general this ride gets a lot of sun and dries fast. If you happen to go here on a rainy day you can expect very slippery conditions due to the grass and the limestone. If you've got a choice it's better to head over to the Capolat area during rain.
La increíble bajada desde Rasos de Peguera hasta el pueblo de Espinalbet.