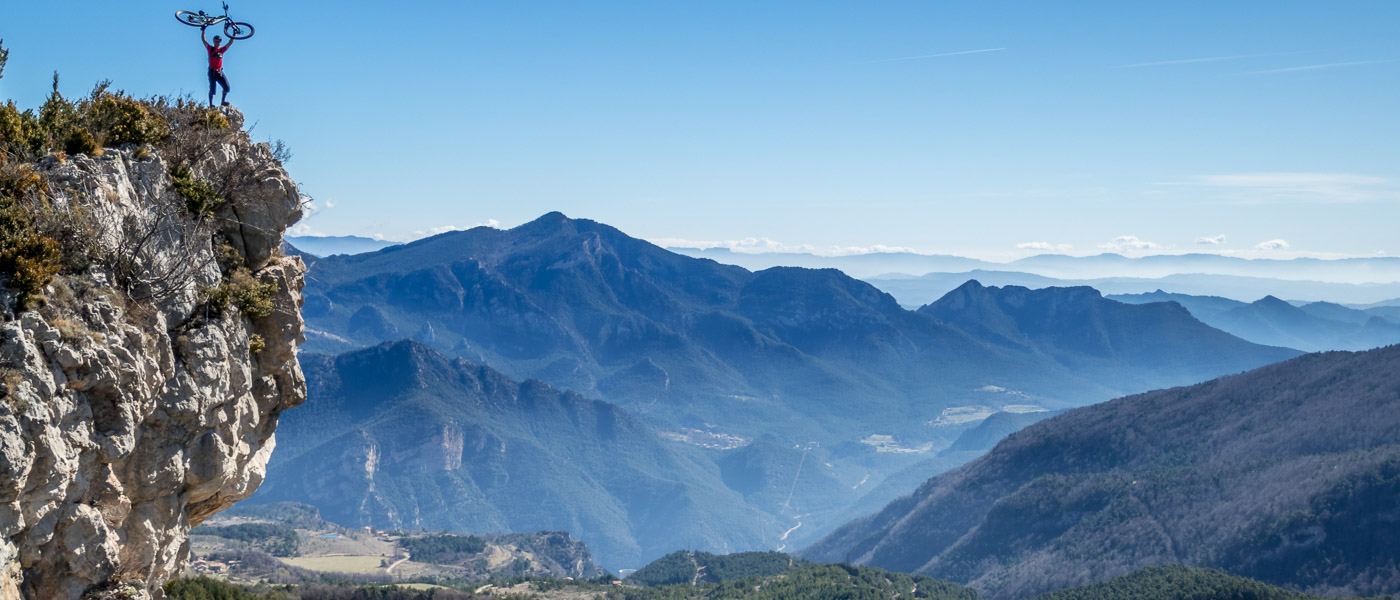 One of the most iconic routes of our area – a big ride along the cliff band of Vallcebre.
The route starts with 3 km of pretty difficult forest trail. Then it opens up and you're out on the big cliff band, way above the main valley of Berguedà. Then for another hour you follow the cliffs before a final sweet flowtrail to end the route.
La emblemática bajada siguiendo los riscos de Vallcebre. Inolvidable.